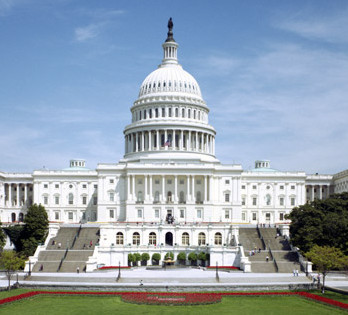 The Constitution is an amazing piece of work. It has guided us for over 230 years, and through many challenges has preserved the Republic. The past few months have been perhaps the greatest challenge so far.
I suspect the founders would be highly frustrated at the events of Trump's four years. They knew there was a chance that a duly elected president could turn out to be a demagogue with tyranny on his mind. That's why impeachment is spelled out in Article 2. They apparently did NOT foresee that the Senate, designed to be less susceptible to popular passions, would also have become so partisan that a 2/3 vote to convict would be unattainable even in the circumstances of January 6 that Mitch McConnell so succinctly spelled out.
Fortunately, the Constitutional firewall regarding the supremacy of the vote of the people held, even with multiple attacks by the sitting president and culminating in an insurrection attack on the Capitol itself. It held, but was shaken to its foundations by the vote of a few Senators and a substantial number of House members, all Republican, to reject certification of the election results of some states.
Of course, the real problem wasn't that Trump was acquitted in the second impeachment trial when he was already out of office, but that he was acquitted in the first when it would have saved the country from the events of this past November – January.
We have a new president now, one who knows the Constitution well and is committed to his oath to "protect and defend the Constitution from all enemies, foreign and domestic." Each of us who want to "Let America be America again" have a part in that: fight the lies and conspiracy theories that are rampant on social media and elsewhere on the web. That is what made possible the BIG LIE that the election had been stolen. Trump repeated it day after day, and millions of others amplified it with retweets and forwards.
Just because you see it on the web does not mean it is true. As was noticed over 40 years ago, "On the internet, no one knows you're a dog." Today, not enough people know that, even with a million retweets, a lie is still a lie. The Republic will stand if we all put facts first. Facts.